IT Support Services Company
FRUSTRATED WITH YOUR TECHNOLOGY?
Enjoy peace of mind with our Managed IT Services.
What Kind of Tech Help Do You Need?

IT Consultant

Network Security

MSP Solutions

Email/Spam Threat

Office Cabling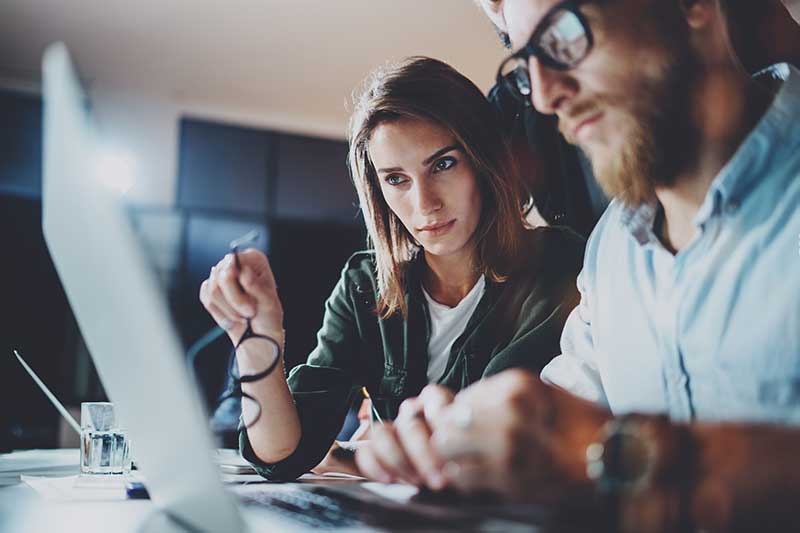 Managed IT Services Dallas
Are you trying to grow your business but feel limited by your current information technology or data security needs? Maybe you need reliable IT maintenance services. Even if you're just curious about the average cost of managed IT services, we can help!
Trif Tech has been providing technology support for over 20 years. As your IT support specialist, we'll take the weight of technology off your shoulders. We offer full service and on demand attention.
With Trif Technologies as your local Managed Services Provider, you'll be able to:
Relax – trusting that your network and data are in reliable hands
Improve performance – with IT that simplifies your current business processes and provides quick response time
Increase profitability – vigilant IT support gives way to more profits for your business
Accurately predict IT costs – flat-rate IT management means easy budgeting
We know changing to a new IT support company can be downright intimidating. And while 50% off your first month of tech support won't eliminate those worries, we're hoping it will help! Because we've handled hundreds of new customer on-boardings, offer service level agreements, and have decades of experience, we're confident in our ability to provide the IT managed services that are right for you.
That's why we can offer this significant savings on IT outsourcing – to assure you that your business is in good hands with Trif Tech.
Need Managed IT Solutions for your Small Business?
As your managed IT service provider, we'll assign a dedicated representative for all outsourced IT support services. Choose between in-person and remote tech help. Just say the word and Trif Technologies is ready to provide fully managed IT support for your growing business.
IT Services for Your Growing Business
Business continuity planning

Cloud services

Computer services (including computer installation services and computer repair services)

Computer service help

Cyber security services
Data security services (including data backup)

Desktop support

Email/spam threat management

Hardware as a service

IT consulting

IT networking
Managed IT support services

Managed services

Mobile computer service

Network cabling services

Network security services

Network wiring

Office cable installation

Office moves & wiring
On-demand services

PC support

Small business technology consulting

Structured cabling

Virtualization services

VOIP phone services

And more!
Trif Technology's On-Boarding Process
You receive our on-boarding form to gather necessary information.
We begin placing monitoring agents on your network.
Most agent installation is complete.
We begin improving network speed and security.
We provide infrastructure recommendations and discuss potential areas of improvement.
At Trif Technologies, we use ITSM tools to achieve the bottom line – efficient, reliable technical support. Our support team uses effective data asset management and configuration management to ensure that a customer's information technology will work as needed with no interruption to business operations.