Trif Tech offers computer support services that fit your technology needs
The aim of our technology consulting firm is to provide expert IT help so you can get back to thinking about what really matters – your business objectives. The IT management consulting team at Trif Tech offers high-quality technology solutions – all custom designed for your small to mid-size business.
New Office IT Set Up
Is your company looking to relocate? Are you setting up a new office and need IT Services? Trif Technologies can assist with all your relocation needs, such as:
Office Moves – including comprehensive network, workstation, printer, and server relocation or transfer to cloud based services
Facilitating your Move – including the transfer of your Internet, website, email, and phone service (VOIP Services)
Cabling Blueprints and As-Built Docs – to design a stronger network
Office Wiring and Cabling – including fiber optics, for new construction and existing offices
Managed IT Services Dallas
Are you growing faster than you can keep up? Are you trying to expand but feel limited by your current technology? Talk to the professionals at Trif Technologies and let us alleviate the headache. With in-person and virtual assistance, our Managed IT Services are full service and on demand.
Relax – trusting that your network and data are in reliable hands
Improve performance – with IT that simplifies your current business processes and provides fast response time
Increase profitability – vigilant IT assistance gives way to more profits for your business
Predict IT costs – flat-rate IT management means easy budgeting
Need IT Services that
provide fast response, dependability,
and peace of mind all within your Budget?
Trif Technologies is devoted to providing fast and reliable Computer Support to businesses that want to improve productivity and profitability. With our Network Services that are customized to meet your unique business needs, you can stop worrying about technology and focus on what really matters.
Our experienced professionals are on your side, providing you with IT (Information Technology) Consulting that can simplify doing business in Dallas, Plano, Irving, and Frisco.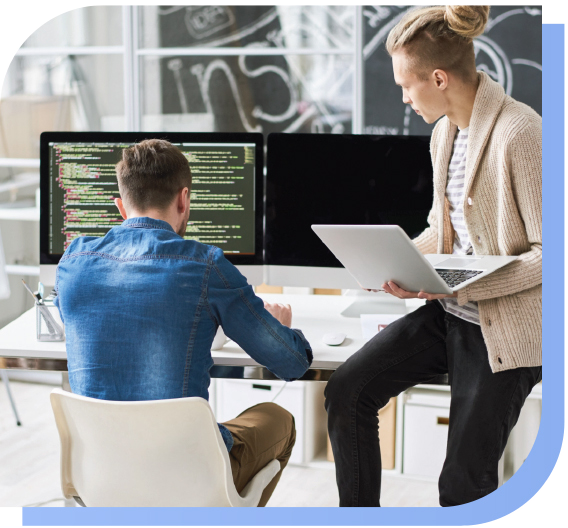 With Trif Technologies as
Your Trusted Technology
Partner, you can:
Enjoy increased productivity
from the benefit of minimal downtime.
Concentrate on your business goals
while we take care of your technology 24×7.
Exceed your ROI expectations
and watch your investment grow as your business does.
with premium solutions that keep your technology secure.
from the benefit of minimal downtime.
Network Services and
Expert IT Consulting
Trif Technologies provides the Computer Support that can simplify your business and get you on the path to higher success. Providing technology service to the Dallas-Fort Worth Metroplex, we've designed our Computer Support with your organization's success in mind.
With Network Services and expert IT Consulting, you can rest easy knowing you've made a good investment. Our team of professional consultants can shoulder the burden of IT and relieve stress for business.
Our Trusted Technology Solutions Include:
Help Desk and Day to Day Support
Cloud Services
Network Security Services – Design, Implement, Monitor
Network Design & Build, Implementation, Maintenance
Back up and Disaster Recovery
and so much more!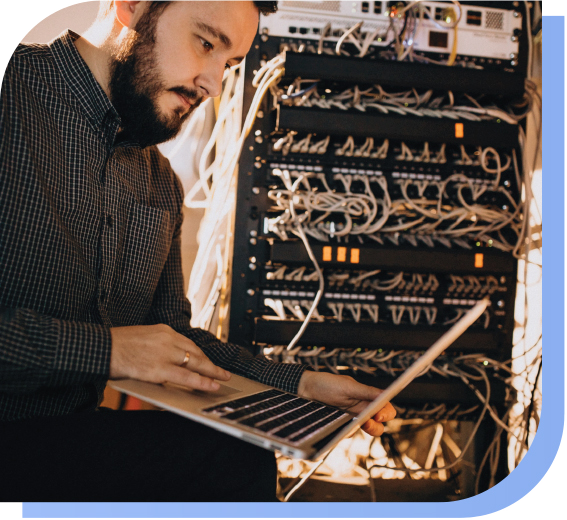 Your Local IT Consulting Company
Don't make big data decisions for your Dallas/Fort Worth business without speaking to our experienced technology specialists.
We offer:
Quick response times
Monthly service plans
Hourly rates
Drop off computer repair
Strategic IT consulting
Solution design
Installation and maintenance
Small business IT solutions
Microsoft 365 provider
Networking & WIFI
PC support & installation
Server hosting
Remote & on-site support
​Server & database administration
Remote monitoring and management
Data recovery
Training
Managed security
Data backup
Cloud services & cloud infrastructure
Software as a service
Technology Resources
Knowledge is power. Unfortunately, the amount of information currently available about technology may seem overwhelming at times. If you don't find the pearls of wisdom in this ocean of information, you'll get left behind.
But just knowing is not enough. You have to apply this knowledge efficiently in order to maximize the return on your IT investment and grow your business. In addition to offering superior information technology services, our professionals stay on top of trends, new technologies, and best practices for network systems.
Trif Tech is among the best IT consulting firms in Dallas. See how our managed IT company can make technology work for you. A member of our experienced team is ready to speak with you today.