Moving Locations & New Office IT Services
Is your company looking to relocate? Are you setting up a new office and need IT Services? Trif Technologies can assist with all your relocation needs, such as:
Office Moves- including comprehensive network, workstation, printer, and server relocation or transfer to cloud based services
Facilitating your Move-including the transfer of your Internet, Web site, email, and phone service (VOIP Services)
Cabling Blueprints and As-Built Docs- to design a stronger network
Office Wiring and Cabling – including fiber optics, for new construction and existing offices
IT Services for A Growing Business
Are you growing faster than you can keep up? Are you trying to grow but are feeling limited from your current technology or security needs? Talk to the professionals at Trif Technologies and let us take the headache away. With in person and virtual assistance, our Managed IT Services are full service and on demand.
Relax- trusting that your network and data are in reliable hands.
Improve performance – with IT that simplifies your current business processes and fast response times to your needs.
Increase profitability – vigilant IT support gives way to more profits for your business.
Predict IT costs – flat-rate IT management means easy budgeting.
Need IT Services that
provides dependability
and peace of mind without breaking the Budget?
Trif Technologies is devoted to provide reliable Computer Support to business that want to improve productivity and profitability. With our Network Services that are customized to meet your unique business needs, you can stop worrying about technology and focus on what really matters.
Our experienced professionals are on your side, providing you with IT (Information Technology) Consulting that can simplify doing business in Dallas, Plano, Irving and Frisco.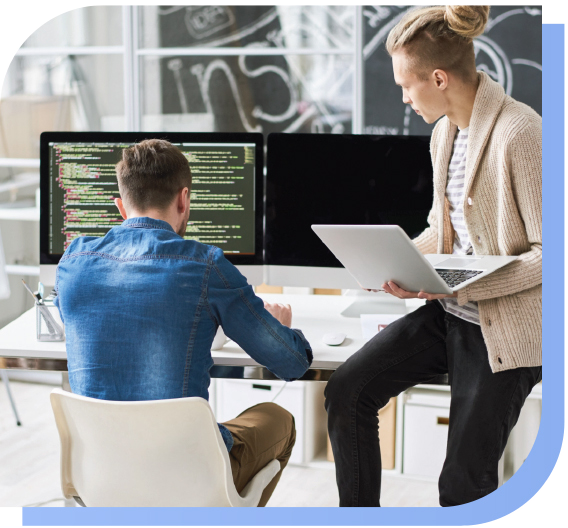 With Trif Technologies as
Your Trusted Technology
Partner, you can:
Enjoy increased productivity
from the benefit of minimal downtime
Concentrate on your business goals
while we take care of your technology 24×7
Exceed your ROI expectations
and watch your investment grow as your business does
Hold on to your business
with premium solutions that keep your technology secure
Eliminate worries
from the benefit of minimal downtime
Network Services and
Expert IT Consulting
Trif Technologies provides the Computer Support that can simplify your business and get you on the path to higher success. Providing service to the Dallas-Forth Worth Metroplex, we've designed our Computer Support with your organization's success in mind.
With Network Services and expert IT Consulting, you can rest easy knowing you've made a good investment. Our team of professional consultants can shoulder the burden of IT and relieve stress for business.